London Palladium tickets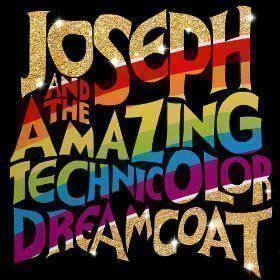 Booking from:
Friday, 1 January 2021
Booking until:
Sunday, 5 September 2021
You can buy tickets for the London Palladium either in person from the box office, online or by telephone
Like most of the city's theatres, the best and most expensive seats tend to be in the centre of the stalls and the front section of the dress circle
Every individual must have their own ticket. And there are no discounts for child tickets
You'll see a special £1 levy clearly marked on your ticket. Everyone pays it - it's your way to contribute to the theatre's future. They spend the cash on essential renovations, upkeep and maintenance
Buying tickets by phone
You can book your theatre tickets through the box office, online or over the telephone. Simply call 0844 412 4655 to talk to one of their helpful staff, who will process your booking in no time as well as answering any questions.
You can pick up pre-paid tickets at the box office up to 45 minutes before the performance is set to begin. To pick them up you'll need your booking reference number and the card you used to pay. You can also leave tickets at the box office if anyone in your party is running late.
Buying tickets in person
If you would like to book your tickets in person, do it from the box office within the theatre building on Argyll Street. It's open Monday – Saturday 10am – 8pm and Sundays from 10am – 6pm.
Buying tickets online
Sadly there are lots of cowboys online. Stay safe by booking tickets online with a STAR accredited ticketing website. STAR is the Society of Ticket Agents and Retailers, identifiable by the official STAR logo, and they all obey strict rules designed to make sure ticket buyers' consumer rights are properly protected.
STAR ensures the face value of your tickets is clearly shown before you buy, lets you know about any restricted views of the stage and will intervene for you if you feel your tickets didn't meet your expectations.
If you want to print your theatre tickets at home to save time and money, bear in mind you'll need to print a separate ticket for everyone in your party.
Buying group tickets
Groups can claim great seat discounts! If there are 8 or more of you, you can get discounted tickets.
Buying access tickets
If you're disabled, you and your carer can get cut-price tickets. Just call the venue's special access line on 0844 412 4648 to find out more and get answers to your questions about accessibility.