London Palladium Seating Plan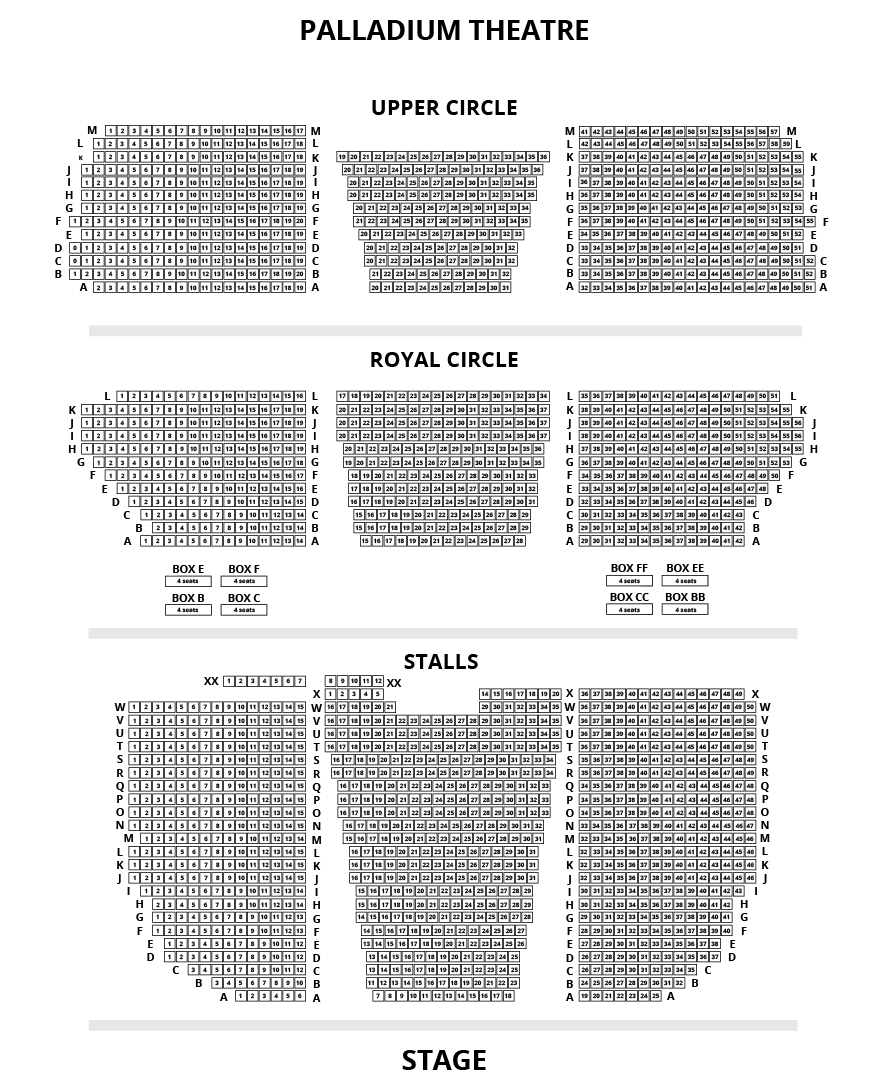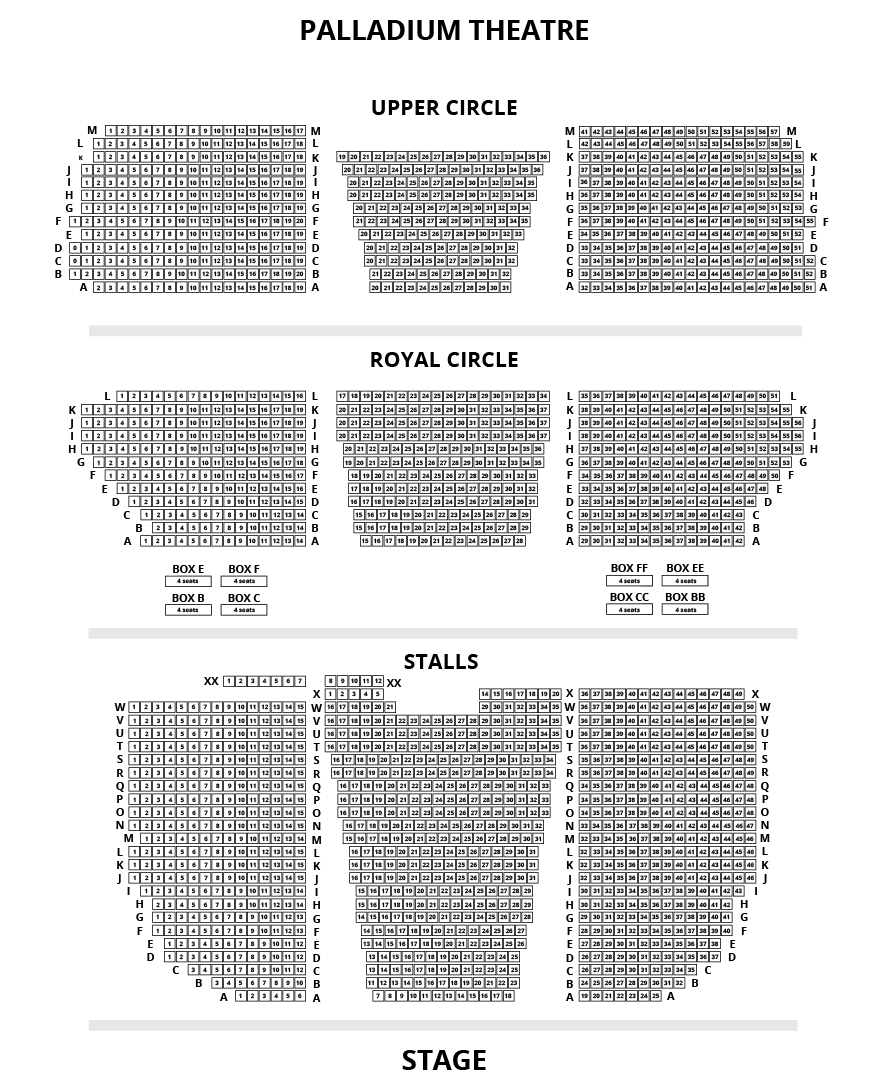 The Palladium contains just over 2200 seats and the auditorium is spread over three vast levels, the stalls, dress circle and upper circle. Unlike many theatres of the time, it is free from pillars that can obstruct the view to the stage. The large open auditorium offers brilliant views of the action, so good they're almost unparalleled in the West End. Extensive renovation work in 2010 means the seats are also extremely comfortable.
The stalls
On the ground level of the auditorium, the stalls are vast and very wide. Divided into three sections by aisles running lengthways from the stage, the rows of seats fans out, getting wider towards the rear of the section following the curve of the stage. Seats towards the end of rows in the rear section are outside of the proscenium arch and sometimes offer a side-on view to the stage. The best views are in the middle of the central block, around rows M-P, as they provide intimate yet panoramic views. It is worth noting that the stage in the theatre is quite high and seats in the first few rows can be somewhat restricted, especially for shorter people and children.
The royal circle
The royal circle is the second tier of seating in the auditorium. This level is divided into three sections in a similar way to the stalls. The rows curve around the balcony, so views towards the ends of each row are sometimes restricted. The circle is raised higher than the height of the stage but the large scale of many of the venue's productions mean circle seats can often give better all-round views of the action on stage. The best seats are in the front and central sections and the overhang from the upper circle above only affects the last three rows.
The upper circle
The highest seating level in the theatre, the upper circle is set quite some way back from the stage but compared to other West End theatre of a similar size, the views are relatively good. The section is gently raked, allowing for clear sightlines over the tops of people's heads. The rear section of the upper circle can feel disconnected from the action but ticket prices usually reflect this and a real bargain can be had.
Buy Tickets Online


From Official Tickets Agents